Australia Day is the celebration of the arrival of Captain Arthur Phillip to Australia. He arrived with some poor people and some convicts. These were the first settlers of Australia.
The traditions of Australia Day in Canberra: People would go to the town square where they have a breakfast BBQ. They serve lamb, sausage, fruit, and other foods. Children would make some crafts. There would be some bands that play traditional classic songs such as: "We are one" and "Waltzing Matilda." People would either wear something Australian or would wear the Australian Banner. Later in the night, they would set off fireworks neer the James Cook memorial.
What I did for Australia Day: We went to the town square and got ourselves some sausages and fruit. We sat around and listened to a band play Waltzing Matilda. We met some people from our ward and some of their friends. We then walked around the park where we saw some some black swans and some ducks in a pond. There were lots of ponds with lilly pads and some water litllies. We went to the playground and let the little ones play there for a little while. My mom was very impressed with the playground and she said that she wanted one. I said that I would do it for 50 bucks, and she said that she would take it. Then I said that I meant that I would do it if my weekly allowance would be raised to 50 bucks.
We then went to a little greenhouse with some bonzais. Bonzais are regular trees that have been "trained" to be small; "training is the excess of pruning and sticking wires around the branches. They wrap wires around the branches into the position they want. They are all about 2 ft tall and some have been trained ever since the 50s. Here are my favorites of the bonzais.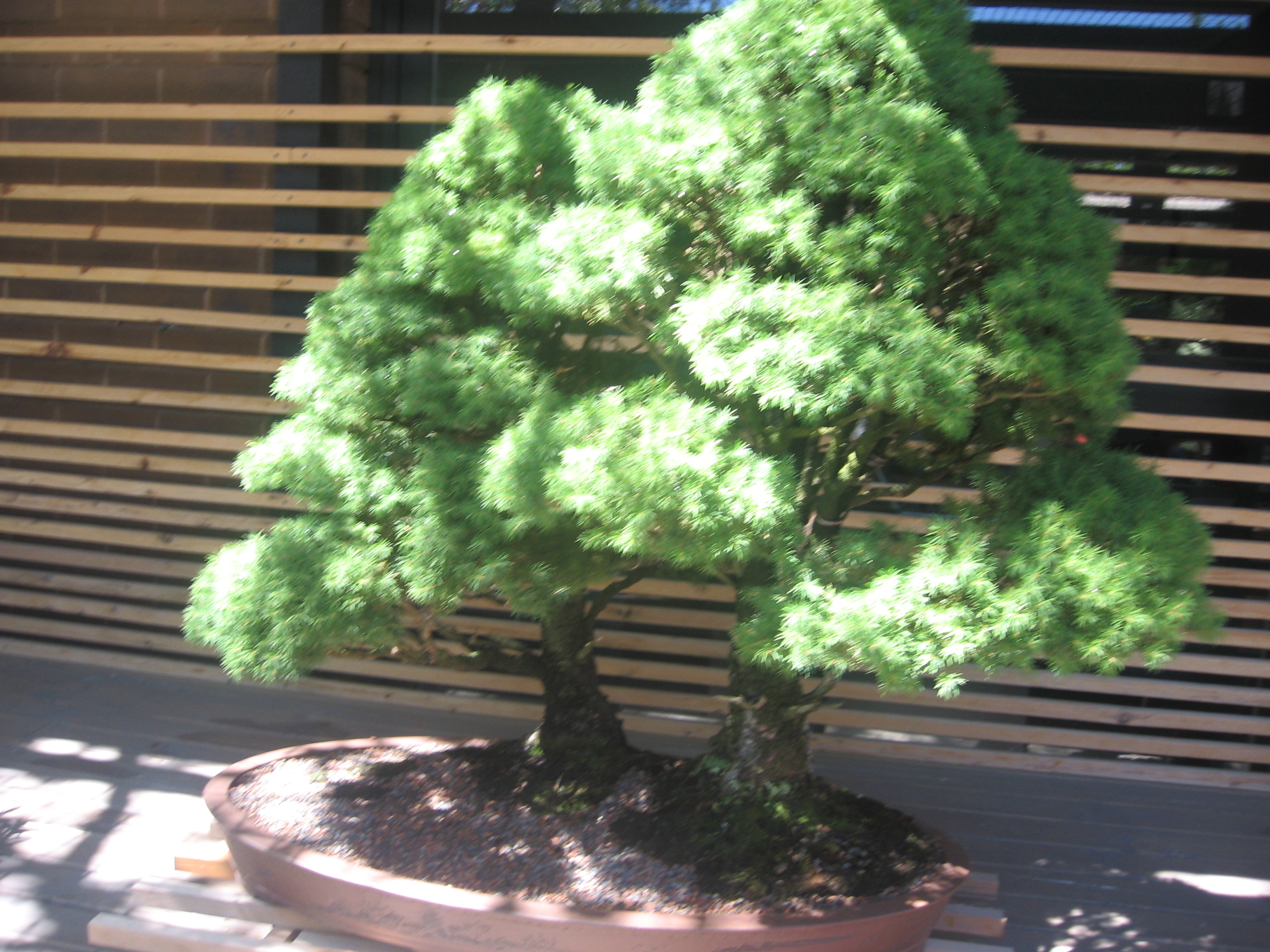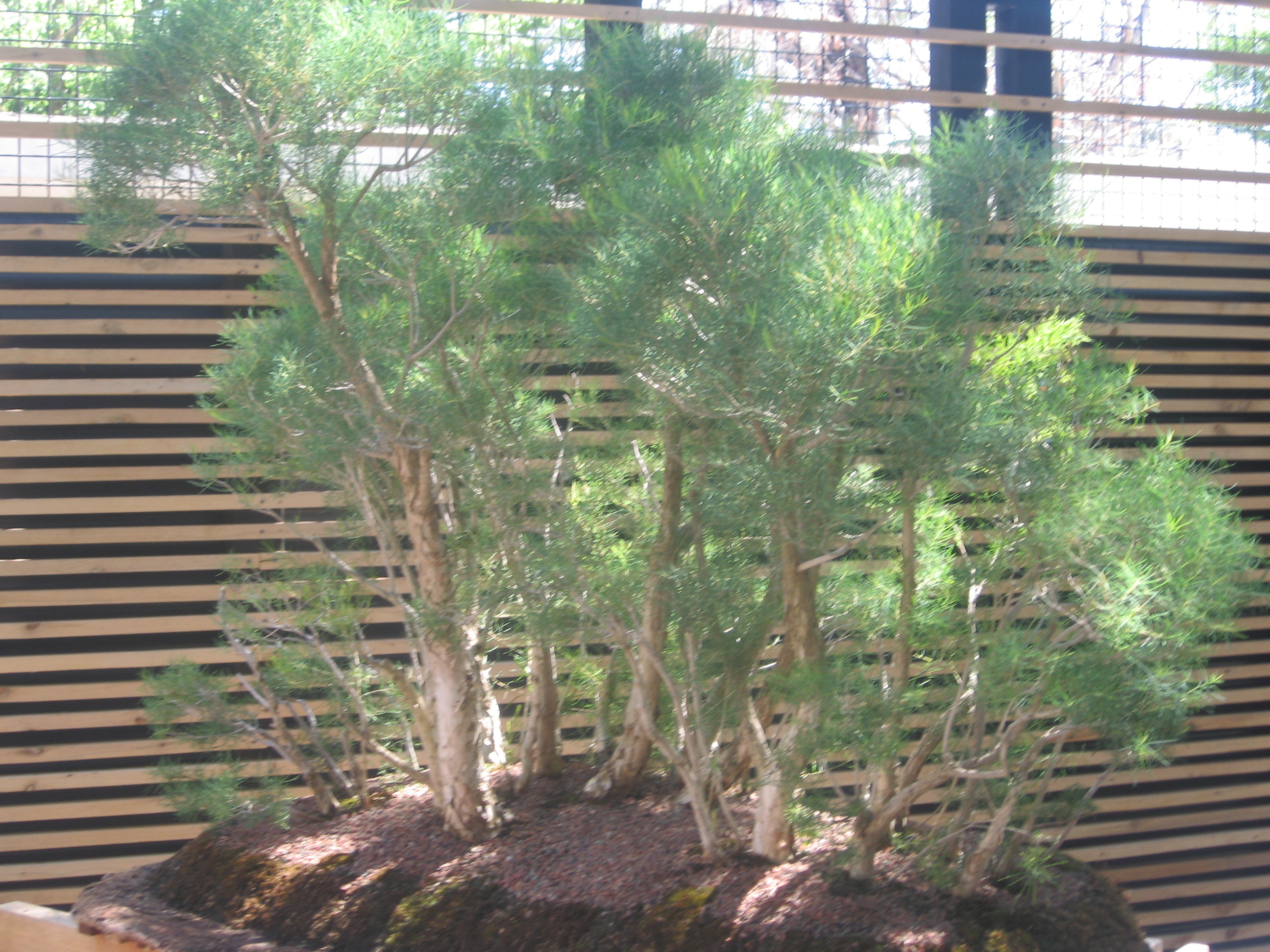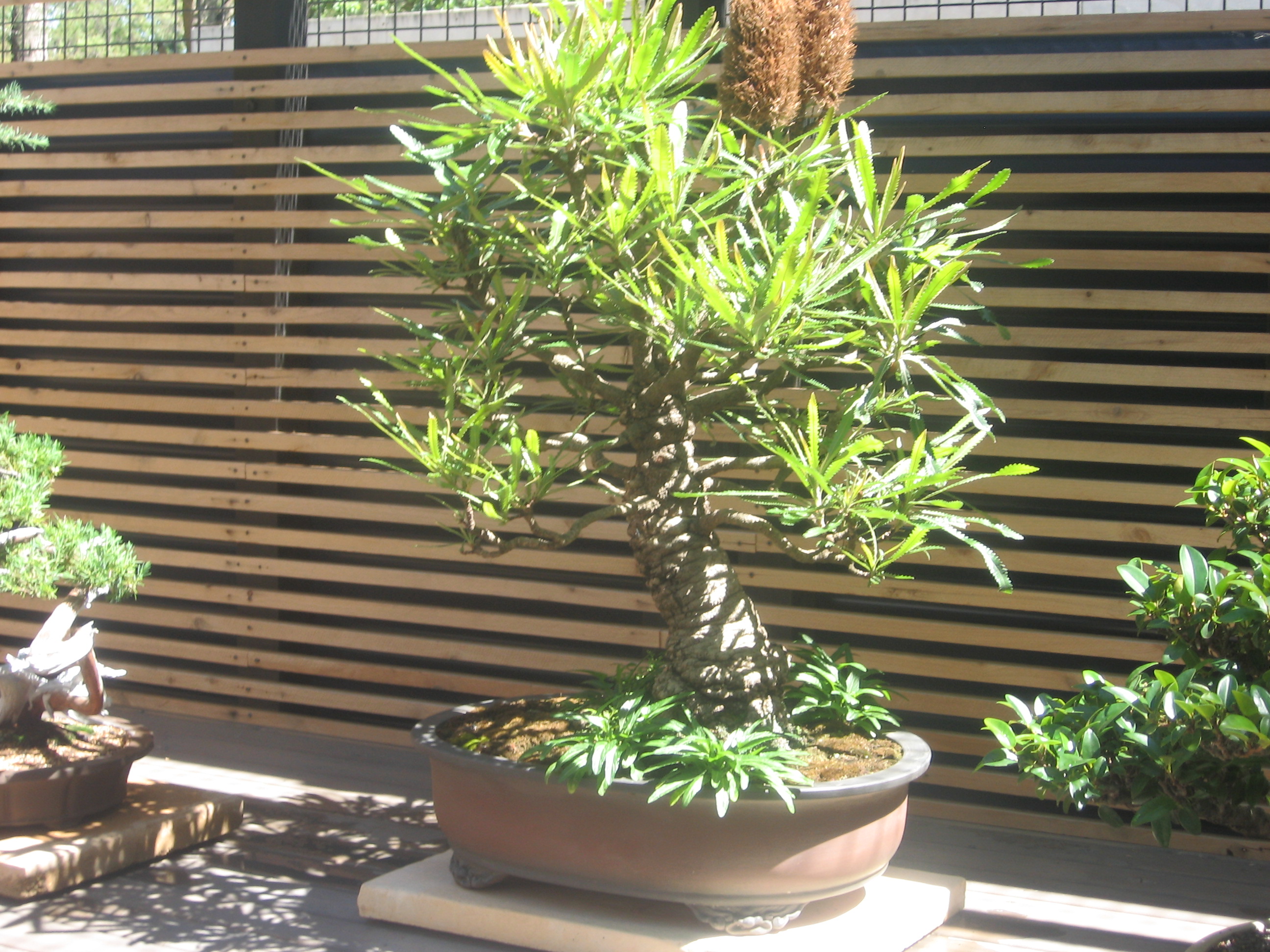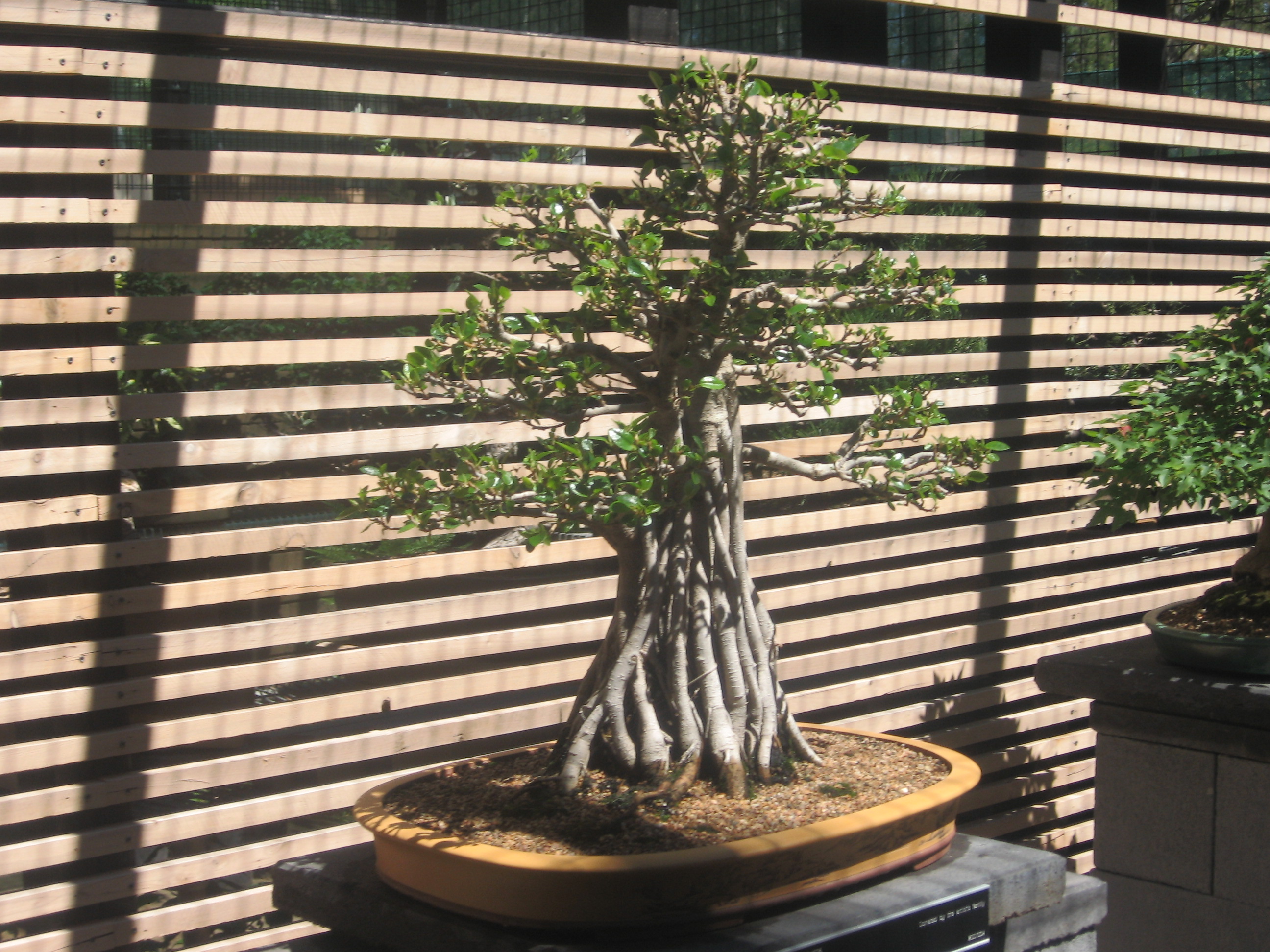 Afterwards, we went to a nearby lake where we met our friends, Hannah and Josh Shea, and Cregon and Sue Shirley. We swam in the lake and ate some dinner. Afterwards, we went to the history museum where we watched the fireworks.