Finally I get to talk about the very reason why I even have a blog: I get to talk about my thoughts of Australia.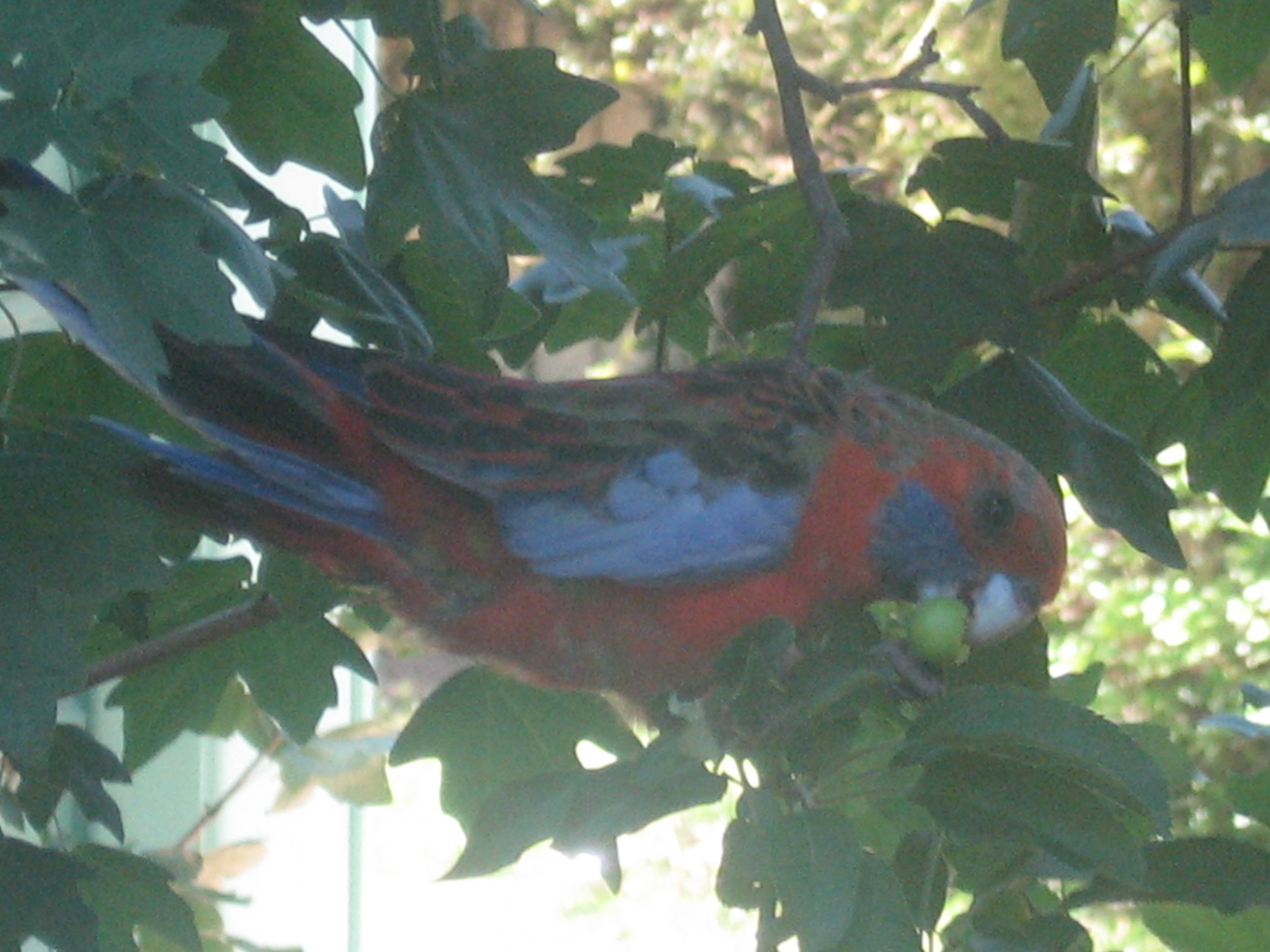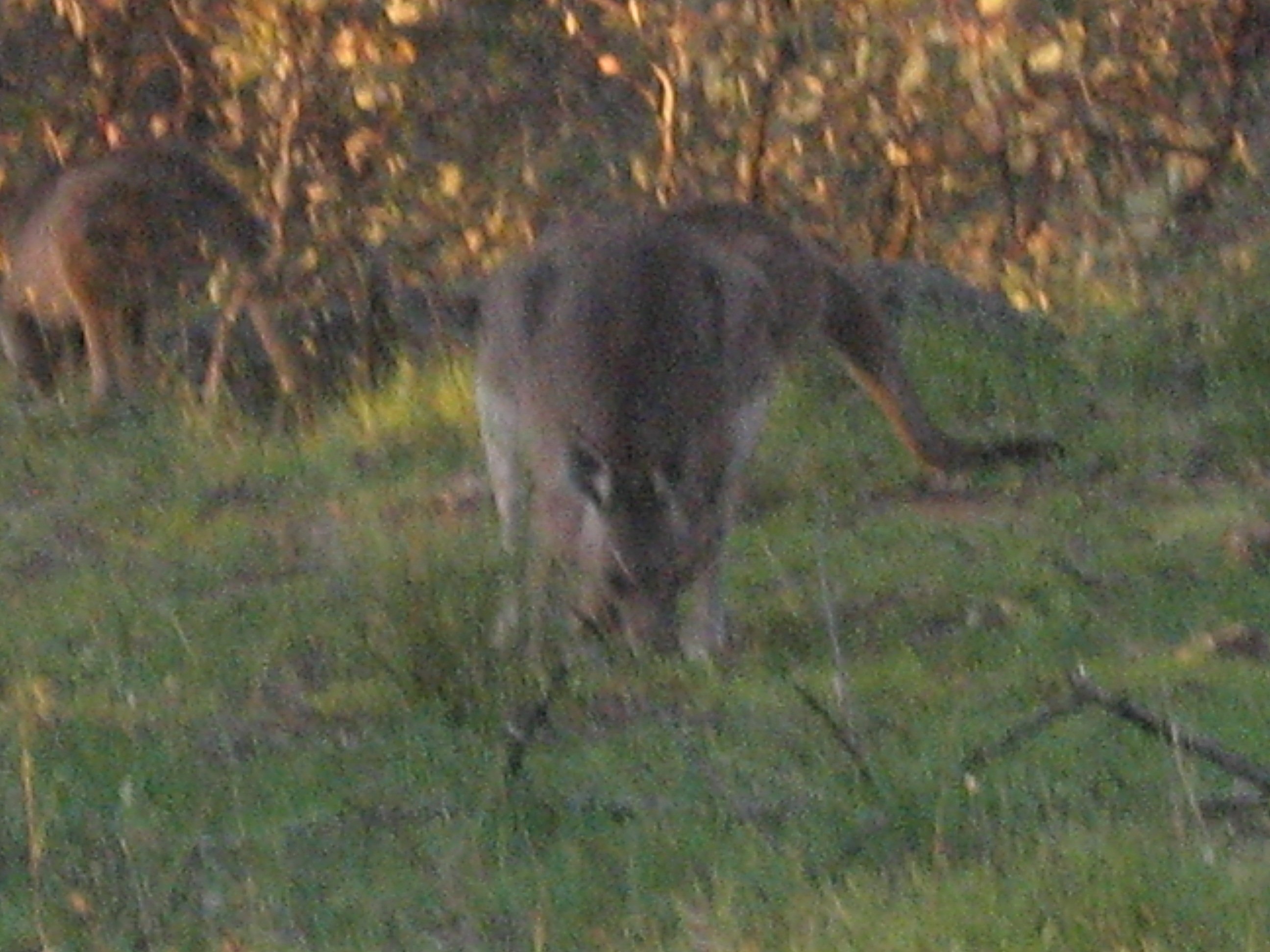 Above is a parrot that I took right outide of our house, the other is a kangaroo that we took near the war memorial. It's interesting for me because in our backyard in Utah, we only see robins. Here we get to see parakeets, parrots, magpies (you see magpies in Utah but here in Australia they are noisy) and other animals and birds whose names I don't even know. We went to the war memorial where we looked at the statues and old canons and tanks. We hiked up a hill to take a look at the kangaroos. It is interesting to know that at the memorial, which has people who tends to the lawns, the grass is green and soft; but at the hill, nature does its thing and there are lots of weeds, bark on the ground, lots of trees, and lots of insects. We got to see a few kangaroos. Australia, unlike other places, has a lot of nature in its cities. The insects are cool, too. I saw a tiny, horned praying mantis that was black. The bugs I saw are the species of bugs that you don't see in Utah, and maybe not in the US. We saw a Huntsman spider which you don't see in Utah; they aren't lethal, but I probably wouldn't want one of their bites; it was as long as my index finger. The mosquitos are huge. I have quite a few bug bites.
Well you might be noticing as well as I that I am only listing what I have seen, but not what I feel about Australia. You know in those movies, where they show you some kind of wonderland where there is like a harmony with city and nature like in Stuart Little. In the movie, New York is beautiful and it is really green. New York isn't a bad place to visit, but it wouldn't match the splendor of Australia. Unlike New York, I don't have to smell tobbaco smoke everywhere I step. And I have noticed that many of the houses have yards that are totally decorated with trees, flowers, green grass (of course), bushes, etc. I have always been a lover for nature, a country boy you might say. For me, Australia is like a wonder land. There are two types of teenagers: the type who only watch TV and video games; and there's the type who love to play outside, explore, or just go outside just for the fun of it. In Australia, I am like the type who goes outside. And for a boy who almost all his life has been in Utah, it is especially fun because everything is new here.